ABOUT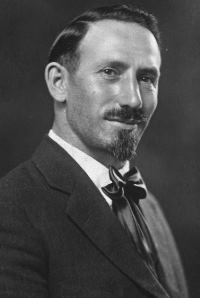 Gaetano Federici (1880-1964) was a well-known sculptor who lived and worked in Paterson in the 20th century. Often referred to as the "sculptor laureate of Paterson," his public monuments still adorn the greater Paterson area today, and tell an important story of his adopted city.

Born in Castlegrande, Italy, Federici came to Paterson at the age of seven. He studied sculpture in New York City at the National Academy of Design, the Art Students League, the Roman Bronze Works, and with master sculptor Charles Henry Niehaus. In 1903, he returned to Paterson and began his long career as a professional sculptor. Federici won international recognition for his realistic portraits of politicians, philanthropists, religious figures, even composer Richard Wagner and "baggy pants" comic Lou Costello.

The City of Paterson Historic Preservation Commission protects, promotes, and preserves the City's historic environment, and the legacy of Gaetano Federici is no exception. Adopted on May 27, 2014, the city's master plan, has given Federici's public statues and monuments "significant status," paving the way for local designation and future planning.

In addition to Federici's public monuments and statues, bronze and plaster sculptures are on exhibit at Passaic County Community College's Hamilton Club—home to the Federici Studio Collection, which was donated to the College by the Nicholas Martini Foundation in 2000. The sculptor left a studio filled with plaster sculptures, molds, plaques, tools, furniture, photographs, and other memorabilia when he died in 1964. These items are on view throughout the Hamilton Club, and Federici's studio workshop has been re-created in a room on the third floor. Tours are available for school and community groups and the general public. Call 973-684-5444 or 6555 for more information on the collection or to tour the Hamilton Club.

Like other artists, Federici was inspired by a multitude of influences, including the stories of the classical and medieval world. This can especially be seen with his bust of Virgil and plaque of Dante and Beatrice. These classically influenced pieces are among the artworks housed at Lambert Castle and managed by The Passaic County Historical Society. In 1926, the Society was founded to cultivate community interest in county history. To that end, the Society curates a large and ever-expanding collection of historic objects and materials, and reaches out to the community through special events, group tours and education programs. In January 2013, the Society initiated a conservation project, identifying Federici plaster statues and plaques in need of conservation. Today, these works have been sponsored by local individuals and organizations, restored, and placed on exhibit, contributing significantly to the Federici narrative.
---